Presenters
Patrice Baldwin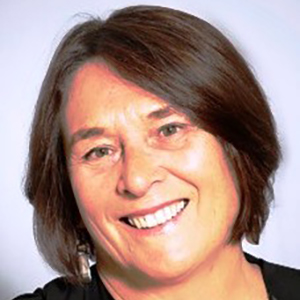 Patrice Baldwin was a successful primary headteacher, local authority Adviser for Arts Development and Improvement, a School Improvement Partner and an Ofsted inspector.
Patrice was Chair of National Drama for 12 years and President of the International Drama Theatre and Education Association (IDEA) from 2010-13. She has been an Adviser to the Cultural Learning Alliance and is currently a Board Member of the Council for Subject Association (CfSA). She has worked as a consultant for various national key agencies and was Sir Jim Rose's Editorial Expert for Drama in his proposed national curriculum. She has also been a BBC Education programme consultant and scriptwriter and has written programmes and stories for 'Let's Make a Story', 'First Steps in Drama' and 'Together'.
Patrice was a Visiting Fellow for the University of East Anglia and became a Cultural Leader for Brock University, Canada in 2013. She has spoken at many international conferences and led Drama in 30+ countries worldwide. She was a Board Member of the World Alliance for Arts Education, working closely with UNESCO to help achieve its aims for Arts Education.
Patrice founded and directed 'Drama for Learning and Creativity' (D4LC), a school improvement initiative that spread nationally and internationally from 2005 to 2012. She helped set up the UK Alliance for Arts Education.
Patrice is author of several books, including With Drama in Mind, Improving Writing Through Drama (with Rob John), The Primary Drama Handbook, School Improvement Through Drama and Teaching Literacy Through Drama (with Kate Fleming), The Drama Book and The Drama Box (with Lesley Hendy) and 'Stimulating Drama.
Patrice is the founder of 'Inspiring Professional Development and School Improvement' and now works freelance, organising courses and conferences for teachers. She continues to deliver her own courses on Drama for Learning both nationally and internationally and still is a workshop leader, conference speaker and writer.
National Drama http://www.nationaldrama.org.uk/nd/
D4LC on Facebook https://www.facebook.com/groups/233552658275/
Cultural Learning Alliance http://www.culturallearningalliance.org.uk/
The Council for Subject Associations http://www.subjectassociation.org.uk/
UK Alliance for Arts Education http://www.ukaae.com/
International Drama Theatre and Education Association http://www.idea-org.net/