Presenters
Lynne Greenwood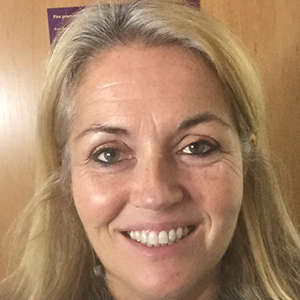 Lynne Greenwood was until recently, a Senior Lecturer in Primary Mathematics Education at the University of Brighton, where she taught Mathematics Curriculum Studies on the BA and Post Graduate programmes. She still works as a placement tutor supporting ITE students during their teaching placements.
Lynne has over twenty years' Primary School experience in various roles, i.e. Deputy Head, Mathematics leader, One-to-One tutor, Foundation Stage coordinator and class teacher and has taught across the whole primary phase.
Lynne has worked as a Primary Mathematics consultant in various LAs providing support and guidance through bespoke school based staff meetings, LA based INSET and targeted in-school consultancy.
Lynne now works as an independent Primary Maths Consultant , supporting schools through bespoke training, subject leader development, book scrutinies and moderation sessions. Recent training has included a focus on problem solving, conjecturing and generalising, developing mathematical talk, and bar-modelling. She has also been exploring ways to encourage all children, and teachers, to develop their self-efficacy and resilience towards mathematics, as well as seeing the relevance in their everyday lives.