Talk, Poetry and Drama for Writing
Date
Mon, 29th September, 2014
Time
9:30 am - 4:00 pm
Location
Kent's Hill Park, Milton Keynes
Ref. Number
PB/1415/Dr/003
Price
£0.00
Description
This inspiring one day Conference is a unique opportunity to work with three nationally and internationally renowned educational writers/teachers/poets, who each focus on inspiring and improving children's writing in various structured, engaging, active and interactive ways, which are different, yet complementary.
Pie, Brian and Patrice are prolific educational authors and practitioners in education, with a rich treasure chest of ideas, experience and practice to share with participants.
Participants will have the opportunity to attend all three inspirational, practical workshops and take part in an informative, fun plenary.
Target audience: Primary teachers and teaching assistants and other interested professionals.
Norfolk Children's Book Centre will be providing the Conference bookshop.
Location
Book Now
Course name:
Talk, Poetry and Drama for Writing
Ref. Number:
PB/1415/Dr/003
Date:
Mon, 29th September, 2014
Time:
9:30 am - 4:00 pm
Location:
Kent's Hill Park, Milton Keynes
Price:
£0.00

Please ensure you add all delegate names in the 'Delegate Name(s)' field below. We would appreciate if you can also check you have correctly entered all address fields.

Bookings are closed for this event.
Presenter(s)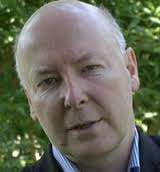 Pie Corbett
Pie Corbett is well known for his inspiring training days. Author of over 250 books, storyteller and poet, Pie led the 'Talk for Writing' initiative for the National Primary Strategy. He was a Primary Headteacher, English/Ofsted inspector and Senior Lecturer.

Brian Moses
Brian Moses has been a professional children's poet for 21+ years, writing, travelling, visiting schools and performing his poetry. He uses percussion to emphasise rhythms in his poetry.
Brian has written and edited over 200 books, including poetry books and resources for teachers.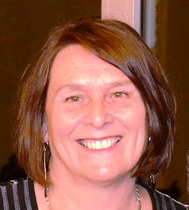 Patrice Baldwin
Patrice Baldwin is Chair of National Drama and Past President of the International Drama Theatre and Education Association. She was a Primary Headteacher, LA Adviser, SIP and Ofsted inspector.
Patrice is an educational author and was a BBC Education consultant and scriptwriter. She was Sir Jim Rose's primary curriculum Editorial Expert for Drama.