Talk for Writing, Drama and Storytelling
Date
Fri, 25th September, 2015
Time
9:30 am - 4:00 pm
Location
The Garage, Norwich
Ref. Number
PB/1516/En/47
Price
£0.00
Description
ABOUT THE DAY
This is an exciting opportunity to work with three internationally renowned practitioners who have different, yet complementary approaches to story-making and story- telling, for and with children.
Pie, Hugh and Patrice will between them, provide participants with a wealth of structured and practical activities to take back to school and use. The activities will enable children to learn, create, tell and re-tell stories and will help improve children's talk, storytelling and writing.
The day starts with Hugh Lupton's powerful and extra-ordinary retelling of the story of 'Beowulf'. Participants will then attend workshops on 'Storytelling within Talk for Writing', 'Visualising Story' and on 'Story-drama'. At the end of the day, we will celebrate and share some of the outcomes.
TARGET AUDIENCE
• KS2 and KS3 teachers
• Other Arts in Education professionals who work in schools with children and/or young people
Location
Book Now
Course name:
Talk for Writing, Drama and Storytelling
Ref. Number:
PB/1516/En/47
Date:
Fri, 25th September, 2015
Time:
9:30 am - 4:00 pm
Location:
The Garage, Norwich
Price:
£0.00

Please ensure you add all delegate names in the 'Delegate Name(s)' field below. We would appreciate if you can also check you have correctly entered all address fields.

Bookings are closed for this event.
Presenter(s)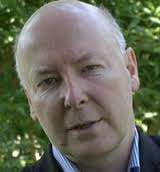 Pie Corbett
Pie Corbett is well known for his popular and inspiring training days. Author of over 250 books, storyteller and poet, Pie led the 'Talk for Writing' initiative for the National Primary Strategy. He was a Primary Headteacher, English/Ofsted inspector and Senior Lecturer.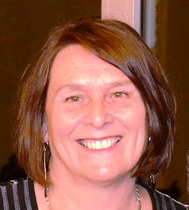 Patrice Baldwin
Patrice is an international 'Drama for Learning' specialist. She was Sir Jim Rose's Editorial Expert for Drama, having been a successful primary headteacher , Ofsted inspector and LA Arts and School Improvement Adviser. She is an education author and consultant and owner of 'Inspiring Professional Development and School Improvement'.
Hugh Lupton
Hugh Lupton is a professional Storyteller of international
acclaim. He has told stories at thousands of venues, including schools, libraries, museums, youth clubs, prisons and historic sites, as well as on TV. He co-founded the 'Company of Storytellers' , which helped pioneer the National Oracy Project. He is a qualified teacher and also a published author.