Getting to grips with the latest Ofsted Framework
Date
Fri, 21st November, 2014
Time
9:00 am - 12:00 pm
Location
Sprowston Manor, Norwich
Ref. Number
PB/1415/Of/019
Price
£0.00
Description
This course will go through the new priorities in the latest Ofsted framework. The main changes concern the new curriculum and assessment without levels; separate judgements for early years; forming judgements about the quality of teaching without grading lessons; safeguarding, SMSC and the breadth of the curriculum. There is a continued focus on raising achievement for vulnerable groups.
The most common areas for improvement will be covered, together with some of the myths about inspections. Resources will be shared to improve practice.
If booked in conjunction with the afternoon course, 'The new national curriculum and assessing without levels' then both courses for £160 plus VAT (includes lunch).
Location
Book Now
Course name:
Getting to grips with the latest Ofsted Framework
Ref. Number:
PB/1415/Of/019
Date:
Fri, 21st November, 2014
Time:
9:00 am - 12:00 pm
Location:
Sprowston Manor, Norwich
Price:
£0.00

Please ensure you add all delegate names in the 'Delegate Name(s)' field below. We would appreciate if you can also check you have correctly entered all address fields.

Bookings are closed for this event.
Presenter(s)
Mary Myatt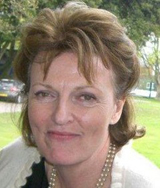 Mary Myatt is a lead inspector for Ofsted, an adviser, writer and trainer who supports schools to think imaginatively about learners' progress. A former LA adviser, she works in schools talking to students, teachers and leaders about learning, leadership and the curriculum.
Mary supports schools to understand the priorities for Ofsted inspections. She highlights where schools can address the most common areas for improvement and provides resources to move learning forward. Mary's mantra: 'Running schools for children, not for Ofsted'. Her education blog has been described as 'informative curtain-parting' www.marymyatt.com