Assessment Beyond Levels
Date
Wed, 9th September, 2015
Time
9:30 am - 3:30 pm
Location
Sprowston Manor, Norwich
Ref. Number
PB/1415/As/14
Price
£0.00
Description
This conference will provide an opportunity to consider the positive impact of formative assessment as part of a pedagogical approach that fosters independence, engagement and intrinsic motivation to learn.
Dame Alison Peacock will explore an alternative approach to primary assessment. The Wroxham School has worked for a number of years in a manner that has focused on high quality teaching and feedback, rather than on levelling and assessment driven by numerical measurement.
The school currently uses national curriculum levels as a background metric for monitoring whole cohort performance and trends. Children are not informed of their national curriculum levels and family consultations focus on next steps for learning rather than numerical performance.
Dame Alison Peacock will provide a keynote and a workshop about the practical implications of teaching without labelling children with numbers and grades. Illustrations of reports to families, family consultations, differentiation without levels etc' will be provided. The key message, however, is the importance of high quality curriculum and pedagogy that responds to the needs of each learner thereby enabling any summative assessment to tell a positive story of progress.
Mary Myatt will present on:
· Getting to grips with 'mastery' in the new curriculum
· New freedom with assessing without levels
· How will we know if it's working?
· Ofsted expectations for assessment without levels
£160 for 1 place, £300 for 2 places
Location
Book Now
Course name:
Assessment Beyond Levels
Ref. Number:
PB/1415/As/14
Date:
Wed, 9th September, 2015
Time:
9:30 am - 3:30 pm
Location:
Sprowston Manor, Norwich
Price:
£0.00

Please ensure you add all delegate names in the 'Delegate Name(s)' field below. We would appreciate if you can also check you have correctly entered all address fields.

Bookings are closed for this event.
Presenter(s)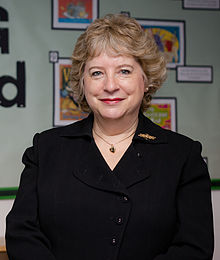 DAME ALISON PEACOCK, DBE BA Med
Alison Peacock DBE, DLitt MEd BA, is co-author of 'Creating Learning without Limits' (2012). This research explores an alternative improvement agenda; identifying key dispositions for school leadership where every child and adult is valued and where no one is labelled by so-called 'ability'.
Alison is Executive Headteacher of The Wroxham School, a primary school in Hertfordshire. She led the school out of special measures less than a year after her appointment as headteacher (Jan 2003) and it was subsequently judged by Ofsted to be outstanding (2006, 2009, 2013). The Wroxham School was designated as a School of Creativity in 2009 and as a Teaching School in 2011. The Teaching School has established an extensive Transformative Learning Alliance. Alison is a national member of the Teaching Schools Council.
Alison's teaching career spans primary, secondary and advisory roles. Alison was a member of the Royal Society Vision committee and a member of the Princes Trust Commission for the proposed Royal College of Teaching. She is Consultant Headteacher advising on the new University of Cambridge Primary School and contributed to the NAHT Commission on Assessment, is a member of the DfE Expert Group on Assessment and is a trustee of the Chartered Institute of Educational Assessors. In July 2014 Alison was awarded an honorary doctorate from the University of Brighton.
Mary Myatt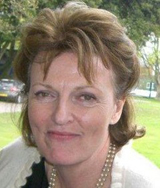 Mary Myatt is a lead inspector for Ofsted, an adviser, writer and trainer who supports schools to think imaginatively about learners' progress. A former LA adviser, she works in schools talking to students, teachers and leaders about learning, leadership and the curriculum.
Mary supports schools to understand the priorities for Ofsted inspections. She highlights where schools can address the most common areas for improvement and provides resources to move learning forward. Mary's mantra: 'Running schools for children, not for Ofsted'. Her education blog has been described as 'informative curtain-parting' www.marymyatt.com