'Drama for Learning'  CPD courses online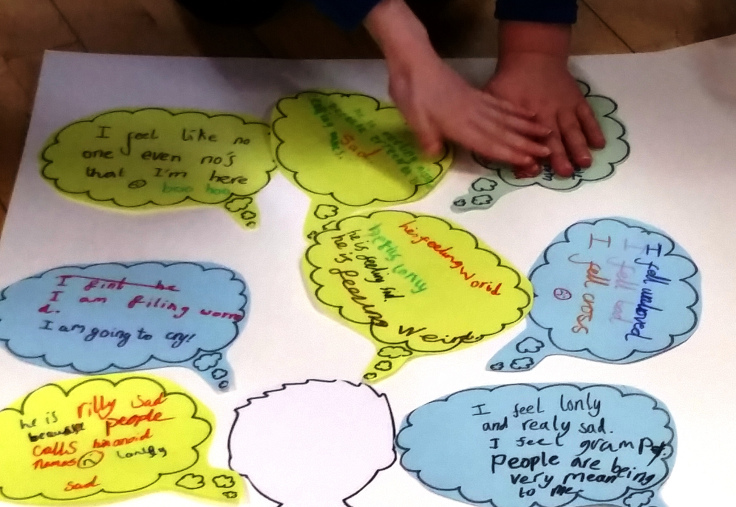 CPD sessions hosted by National Drama
Using Drama Against Bullying
Thurs 12th November
The following CPD sessions can be hosted by your school
Bespoke CPD sessions can also be arranged.
To book an online session, please email patrice@patricebaldwin.com
Using Drama Strategies as Teaching Tools across the curriculum
13 basic drama strategies that every teacher can use, what each offers, how to set them up, when to use them, (with lesson examples from across the curriculum). Also, briefly considering some strategies as thinking frames, talk frames and pre-writing frames.

Drama for Oracy
Talk Protocols and the Drama Contract. Drama Strategies as Talk Frames. Talk for different purposes and audiences. Active listening and responding. The roles and functions of the teacher.
Learning Through Drama in Storyland (Early Years)
Moving from Dramatic Play to Drama. Creating Your Storyland. Getting There & Back Safely. Increasing Challenge and Ensuring Learning. Teacher in Role.
Drama for Talk and Writing
Drama as a Stimulus for Talk and Writing. Drama for Context and Content. Drama Strategies as flexible Talk Frames. Talking as Writers. Motivation, purpose, audience and response. The roles of the teacher.
Using 'Drama for Learning' Techniques with Picture Books (KS1 and KS2)
How drama links with story and image. Entering books together. Bringing images and text alive. Deepening engagement, thinking and learning. Ways of exploring characters, situations and events. Adding to and learning from the story.
Using Drama Against Bullying
The Drama Contract. Safe distancing through role. Creating, enacting and re-enacting with intent. Motivating and empowering 'spectactors'. Enabling thinking and inter-thinking for change. Exploring actions and consequences. The roles of the bystander.