About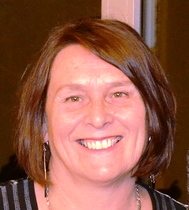 Patrice Baldwin has been a primary headteacher, a local authority Arts Development and Cultural Learning Adviser, an Ofsted inspector, a School Improvement Partner and a Head of Music service. She developed and directed Drama for Learning and Creativity (D4LC), an innovative national school improvement initiative involving National Drama, local authorities and more than 300 schools in England, Wales and Iceland.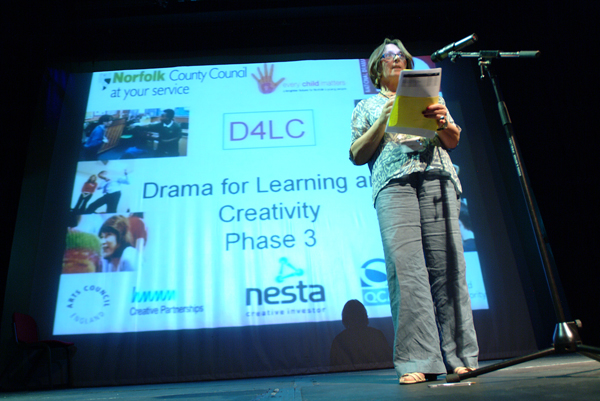 Patrice is an internationally renowned teacher and 'Drama for Learning' consultant. She is an inspirational Conference speaker, teacher and workshop leader and has been a visiting lecturer in many universities across the world. She had the honour of being awarded Cultural Leader for Brock University, Canada for 2013. From 2010 to 2013, Patrice was President of the International Theatre, Drama and Education Association (IDEA) and an Executive Forum member of the World Alliance for Arts Education (WAAE), working at times with UNESCO to develop UNESCO's Arts Education Week. Patrice is on the advisory panel for the Cultural Learning Alliance and is a Fellow of the Royal Society of the Arts. She has worked nationally and internationally with teachers, actors, students, theatres, museums and galleries, as well as with governments, cultural industries and arts organisations. Patrice was Chair of National Drama for 11 years (until she stood down in 2014). She has also worked as an Artsmark validator, moderator and trainer for Trinity College, London.
Patrice is a member of the Board of Directors for the Council for Subject Associations. She is a primary curriculum specialist and often works with schools on whole school curriculum planning. She has been consulted with by various national agencies, including the DfES/ DCFS/DfE, DCMS, ACE and QCA/QCDA. She was Sir Jim Rose's Editorial Expert for Drama when he developed a draft primary national curriculum for England. Her current work as a provider of curriculum CPD enables her to stay 'up to date', at the cutting edge of curriculum innovation and development.
Patrice writes professionally for children and teachers. She was a BBC Education consultant and programme scriptwriter for several years for 'Let's Make a Story', 'First Steps in Drama' and 'Together and has published several books. Her 'With Drama in Mind' links drama, learning, imagination and neuroscience was heralded by the TES as both 'inspirational' and 'ground-breaking'. Patrice also has a particular interest in drama and literacy and co-wrote 'Teaching Literacy Through Drama'(with Kate Fleming) and 'Inspiring Writing Through Drama' (with Rob John).
Since 2012 Patrice has worked regularly with Pie Corbett and developed 'Drama for Writing' practice at regional 'Talk and Drama for Writing' conferences.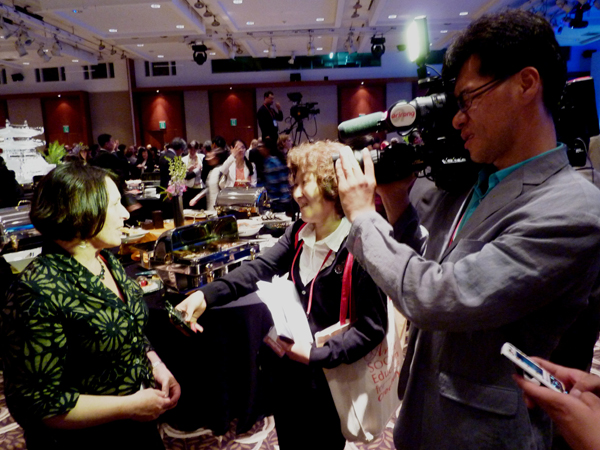 Visit Patrice Baldwin's Wikipedia page at http://en.wikipedia.org/wiki/Patrice_Baldwin
Interviews
February 2011
Patrice gave an interview to Teachers of English to Speakers of Other Languages (TESOL), a global education organization. Listen to the interview here.
The transcript of this interview is here.
Summer 2009
Patrice was interviewed for 'Teaching Drama' magazine. Read the interview here.
Summer 2006
Patrice was interviewed by National Drama for their DRAMA magazine. Read it here.