Presenters
Jo Shackleton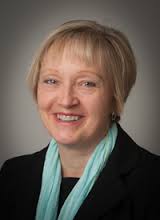 Jo Shackleton has been an English teacher, an LA English consultant, a local authority School Improvement Adviser and an Ofsted inspector.
She has featured in a National Strategies training video demonstrating effective practice in the teaching of writing, worked with QCA to develop the national Assessing Pupils' Progress (APP) reading and writing materials and is a published author with numerous educational books for teachers and pupils to her name.
Jo was a core member of the Department for Education's Effective Practice Team, leading school-based investigations into areas of government priority as well as providing professional leadership for the national Assessment for Learning Strategy and professional advice and support on the National Curriculum English Review.
She has been an operational moderator for Key Stage 2 writing and now works as an independent consultant for her own company.