Presenters
Gary Wilson
[zilla_one_fourth]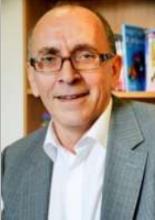 [/zilla_one_fourth]
[zilla_three_fourth_last]
Gary Wilson taught in secondary schools for twenty seven years, mostly in West Yorkshire. He began work on raising boys' achievement in 1993, quickly realising the need to work in conjunction with feeder primary schools in order to maximise the impact. He was made the country's first LEA school improvement officer with specific responsibility for raising boys' achievement in 2003. In 2005 he was made chair of the National Education Breakthrough Programme on Raising Boys' Achievement, established by the National Primary Care Trust and the DFES Innovations Unit which has worked in over 300 schools nationwide. In 2005 he led a double national award winning campaign to raise achievement across Kirklees LEA. In 2008 he ran a campaign to raise boys' achievement in Derbyshire which won a national award for work with parents.
Gary has spoken at numerous DFES best practice events as well as LEA and National conferences all over the country and in Brazil. Currently he is a freelance consultant and author of several books including Breaking Through the Barriers to Boys' Achievement and (for parents) How to Help Your Boy Succeed.
Website: http://www.garywilsonraisingboysachievement.co.uk/
[/zilla_three_fourth_last]