Presenters
Dr Steve Bunce
[zilla_one_fourth]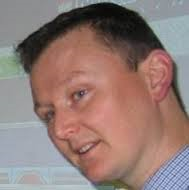 [/zilla_one_fourth]
[zilla_three_fourth_last]
Dr Steve Bunce is an experienced teacher and has taught in primary, middle and secondary schools and covered many roles including ICT co-ordinator, head of year and senior leader. For the Open University, he has advised schools across the UK on their use of technology. As a part-time lecturer at Durham University, he has shared learning experiences with the undergraduate teachers.
Developing teaching and learning in schools is the focus of Steve's work and he now advises teachers in computing and using iPads to impact upon learning. To develop enquiry in the classroom, Steve uses video games, Minecraft and robots, to enthuse his students.
Read more about Steve at http://www.dodigital.co.uk/education/who-we-are/
[/zilla_three_fourth_last]