Presenters
Barry Hymer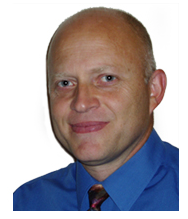 Barry Hymer is Professor of Psychology in Education, University of Cumbria in Lancaster.
Barry has been interpreting and researching learning theory as it relates to classroom practice since he became an educator in 1983. Over this period he has acquired extensive experience in schools, initially as a primary and secondary school teacher, subsequently as an educational psychologist and since 2004 as an independent consultant and researcher. Having invested his "10,000 hours of purposeful practice", he now has an international reputation as an engaging and highly effective communicator. He is concerned always to relate evidence-based theory to classroom-based practice, and he has worked with many thousands of reflective teachers in pursuit of this aim – often as part of extended action research projects.
Barry has particular interests and expertise in the related areas of motivation, mindset, talent development and independent learning. He has toured with Prof Carol Dweck during 2010, 2013 and 2014, speaking at packed conferences in England and abroad. He has created and leads the Osiris Mindset Programme – a six-day intervention aimed at introducing and embedding growth mindsets in schools. His eighth and most recent book is the Growth Mindset Pocketbook (Hymer & Gershon, 2014) which frequently comes in at #1 on the Amazon Teaching Aids bestseller list.