The New Primary National Curriculum for Design and Technology: Strategies for Successful Implementation in Your School
Date
Fri, 27th February, 2015
Time
9:30 am - 3:30 pm
Location
Lionwood Junior School, Norwich
Ref. Number
PB/1415/DT/23
Price
£0.00
Description
ABOUT THE COURSE
The new programmes of study for D&T provide a rigorous, inspiring and technically challenging curriculum that will equip children for the future. Crucially, they also build on existing good quality practice in primary schools. This interactive, full day course will provide subject leaders and classroom teachers with a range of practical strategies to support the introduction of the new curriculum in key stages 1 and 2. Gareth Pimley – who was a major contributor to the final draft of the programmes of study – will help you to build the confidence and expertise needed to tackle some of the challenges and opportunities presented by the new curriculum, including:
• ensuring an authentic D&T experience for children
• securing coverage and progression
• making strong links to other subjects
• working within a range of relevant contexts
• ensuring the process of designing and making is iterative
• encouraging innovative designing
• learning about key events and individuals in design and technology in KS2
• using higher level drawing skills in KS2
• understanding and using the concept of a system in KS2
• addressing the new requirements on cooking and nutrition
Delegates will also have the opportunity to evaluate 'Projects on a Page' the new primary national scheme of work for D&T.
£150 for one place, £275 for 2 places
Location
Book Now
Course name:
The New Primary National Curriculum for Design and Technology: Strategies for Successful Implementation in Your School
Ref. Number:
PB/1415/DT/23
Date:
Fri, 27th February, 2015
Time:
9:30 am - 3:30 pm
Location:
Lionwood Junior School, Norwich
Price:
£0.00

Please ensure you add all delegate names in the 'Delegate Name(s)' field below. We would appreciate if you can also check you have correctly entered all address fields.

Bookings are closed for this event.
Presenter(s)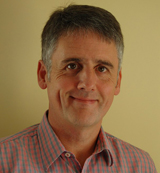 Gareth Pimley
Building on his experience of teaching in primary schools and eighteen years with Shropshire Advisory Service, Gareth Pimley is a self-employed primary education consultant. He provides advice, support and training in design and technology and whole curriculum development to schools, local authorities, companies and other organisations. Gareth has a national reputation for his work in D&T, having previously been seconded to the Design and Technology Association as Assistant Chief Executive. He is a member of the National CurriculumExpert Advisory Group for D&T, a long-serving member of the D&T Association's Primary Working Group and a major contributor to the final draft of the National Curriculum 2014 programmes of study. In his freelance capacity, Gareth is lead primary consultant to the D&T Association and consultant on professional development to the collaboration between the Cambridge Primary Review Trust (CPRT) and Pearson.