Improving Reading Comprehension and Enjoyment in Schools
Date
Fri, 14th November, 2014
Time
9:30 am - 3:30 pm
Location
Holiday Inn, Norwich Airport
Ref. Number
PB/1415/En/12
Price
£0.00
Description
Improving reading comprehension and enjoyment in schools.
THE COURSE
Around 10% of pupils in Primary schools who decode adequately seem to experience problems understanding and enjoying texts they read. This has a significant and detrimental impact on attainment in all subjects.
This one day course contains an engaging and lively outline of the theory and practice in reading comprehension. It uses presentation, DVD clips and practical activities to try out and take away.
This course outlines:
• Some of the barriers pupils can experience when reading texts
• A range of strengths and weaknesses pupils show ( using DVD clips)
• How a group intervention involving 20 lessons can help to recalibrate the way pupils read-participants try it out as students
• A range of effective classroom strategies in KS1-2
• What support students sometimes need in order to be able to read information texts effectively and maximise attainment and confidence
Location
Book Now
Course name:
Improving Reading Comprehension and Enjoyment in Schools
Ref. Number:
PB/1415/En/12
Date:
Fri, 14th November, 2014
Time:
9:30 am - 3:30 pm
Location:
Holiday Inn, Norwich Airport
Price:
£0.00

Please ensure you add all delegate names in the 'Delegate Name(s)' field below. We would appreciate if you can also check you have correctly entered all address fields.

Bookings are closed for this event.
Presenter(s)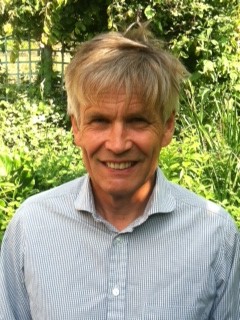 Tony Whatmuff
Tony Whatmuff worked as a class teacher and Deputy Head in schools in Merseyside, London and Leicester for 20 years. For the last 10 years he has been involved in school improvement and teacher training.
Tony is the National Trainer for Inference Training –improving reading comprehension in Primary and Secondary schools, based on the work of Nicola Yuill, Jane Oakhill and Kate Cain. There are 75 accredited inference trainers across the country and Tony works with the Institute of Education to coordinate training and support.