Primary Geography in the new curriculum: Developing subject understanding and outstanding practice
Date
Thu, 5th March, 2015
Time
9:30 am - 3:30 pm
Location
Lionwood Junior School, Norwich
Ref. Number
PB/1415/Ge/27
Price
£0.00
Description
ABOUT THE COURSE
There is much that is familiar in the new National Curriculum programmes of study for Geography, which will allow schools to build on the best of what they are doing already, and to go beyond the limits of what is prescribed.
While the programmes of study specify new core knowledge, investigation and enquiry are still at the heart of good Geography. Meanwhile, there is growing evidence from Ofsted and others that schools which pay attention to the humanities, also do better in Literacy and Numeracy.
This interactive day course will help you develop your planning and practice for Geography in the new national curriculum. It will support your subject understanding and the development of outstanding practice within the subject.
Course participants will:
• Gain a better understanding of Geography's core knowledge and skills, and how to teach them effectively in the context of the new curriculum
• Understand how Geography supports and contributes to the wider curriculum
• Find out about key resources and approaches for planning and teaching outstanding Geography
• Begin to look at progression without levels in Primary Geography
• Explore the teaching about distant places as a focus for geographical enquiry, which integrates core knowledge and skills.
£150 for one place, £275 for 2 places
Location
Book Now
Course name:
Primary Geography in the new curriculum: Developing subject understanding and outstanding practice
Ref. Number:
PB/1415/Ge/27
Date:
Thu, 5th March, 2015
Time:
9:30 am - 3:30 pm
Location:
Lionwood Junior School, Norwich
Price:
£0.00

Please ensure you add all delegate names in the 'Delegate Name(s)' field below. We would appreciate if you can also check you have correctly entered all address fields.

Bookings are closed for this event.
Presenter(s)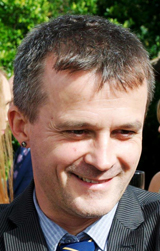 Ben Ballin
Ben Ballin is a Geographical Association Consultant and a board member for Primary Geography magazine. Ben has written widely on the subject of Geography. His interactive training style will allow participants to build their confidence as teachers and leaders of Geography, respecting each others' expertise, whilst developing new learning, through structured activities and other interventions.