How to Raise Attainment Through Blogging
Date
Wed, 25th February, 2015
Time
9:30 am - 3:30 pm
Location
Lionwood Junior School, Norwich
Ref. Number
PB/1415/Com/16
Price
£0.00
Description
'An eye opening and inspiring presentation … You have shown how a simple tool can make an extraordinary impact. Loved the humour too!' Teacher comment (Norfolk ICT Conference 2012)
ABOUT THE COURSE
This course is suitable for primary school teachers interested in using technology to raise standards, whatever their current level of experience with blogging.
By the end of the day, you will have a detailed understanding of how to safely run your own class blog and a good understanding of how best to link your blog into everyday parts of your teaching.
You will:
• Learn how blogging can raise standards (with particular reference to writing)
• Build your own irresistible blog to use with learners
• Learn how to develop and engage your own audience
• Learn about keeping children e-safe whilst blogging
• Find out how to work with new and experienced bloggers
• Explore tools to engage an audience and attract readers
• Learn about Web 2.0 tools to use on your blog with learners
Location
Book Now
Course name:
How to Raise Attainment Through Blogging
Ref. Number:
PB/1415/Com/16
Date:
Wed, 25th February, 2015
Time:
9:30 am - 3:30 pm
Location:
Lionwood Junior School, Norwich
Price:
£0.00

Please ensure you add all delegate names in the 'Delegate Name(s)' field below. We would appreciate if you can also check you have correctly entered all address fields.

Bookings are closed for this event.
Presenter(s)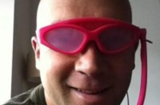 David Mitchell
David Mitchell is the founder of 'Quadblogging.' A Google Certified Teacher and former Head of two schools. He is known to most people as @DeputyMitchell, on Twitter, where he spends much of his time if he is not in school or not on blogs!
David's blogs have enthused and engaged learners at his previous school, Heathfield Primary School, where SATs levels in writing rose from 9% Level 5 in July 2009 to 60% Level 5 in July 2010. These results have been repeated year after year.