Drama for Thought, Talk and Writing
Date
Tue, 22nd September, 2015
Time
4:30 pm - 7:30 pm
Location
Lionwood Junior School, Norwich
Ref. Number
PB/1516/Dr/57
Price
£0.00
Description
The NEW longer drama course
Autumn Term, 2015
This enjoyable and ground-breaking, NEW, longer drama course is mainly practical. It provides teachers with a powerful toolbox, from which to design lessons for children, as thinkers, talkers and writers. The course will be led by two highly experienced, 'drama in education' experts and is suitable for teachers in all types and phases of school, as well as teaching assistants, theatre educators and youth workers and any other professional interested in using Drama in their work with children and young people, (whatever their current level of drama expertise). With all new material, this course is also be of interest to those who have attended the previous, longer drama course led by Rob and Patrice.
Participants will work mainly practically. They will discover how a wide range of drama strategies can be used effectively in sequence with whole classes, to focus, scaffold, develop and improve children's:
• thinking (creatively and critically),
• talking (dialogically and purposefully)
• writing (in and out of role)
Whole class, meaningful and compelling drama lessons will be experienced, analysed and evaluated.
Comments from a previous long drama course:
'A fantastic course, well presented!' Teacher, White Woman Lane Junior
'A great course. I feel privileged to have completed it.' Forncett St Peter School
'I've been really inspired and have gone back to school with loads of ideas.' Teacher, Harleston CE VA Primary School
5 Tuesday sessions of 3 hours (4.30 – 7.30pm) – 22nd Sept, 6th and 20th Oct, 3rd and 17th Nov plus Saturday 3rd October (9.30 – 3.30pm)
Cost: £300 for 1 place, £550 for 2, £750 for 3
Location
Book Now
Course name:
Drama for Thought, Talk and Writing
Ref. Number:
PB/1516/Dr/57
Date:
Tue, 22nd September, 2015
Time:
4:30 pm - 7:30 pm
Location:
Lionwood Junior School, Norwich
Price:
£0.00

Please ensure you add all delegate names in the 'Delegate Name(s)' field below. We would appreciate if you can also check you have correctly entered all address fields.

Bookings are closed for this event.
Presenter(s)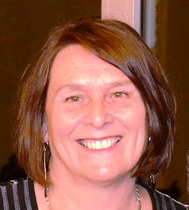 Patrice Baldwin
Patrice Baldwin is an international 'Drama for Learning' specialist. She was Sir Jim Rose's Editorial Expert for Drama, having been a Primary Headteacher, LA Arts Adviser, School Improvement Partner and Ofsted inspector. She was Chair of National Drama and President of the International Drama Theatre and Education Association (IDEA). She has worked as a BBC scripwriter and consultant and is author of several key books about teaching through Drama.
Rob John
Rob John is a theatre director and playwright. He was a secondary Drama teacher and then, Vice Principal of Paston College. He has written many plays for youth theatre, including "Living With Lady Macbeth" and "The Spaceman" and for professional theatre,i.e. 'Canada Boys' and 'Parachute'. He is a prolific scriptwriter for BBC Schools Radio and has written several afternoon plays for Radio 4. Rob is also an accomplished musician.