Drama for Learning – the longer, cross-phase drama course (6 sessions)
Date
Wed, 24th September, 2014
Time
4:30 pm - 7:30 pm
Location
Lionwood Junior School, Norwich
Ref. Number
n/a
Price
£0.00
Description
ABOUT THE COURSE:
• Drama engages and motivates children and provides powerful contexts for learning.
• Drama strategies are flexible tools that can help scaffold learning in any subject.
• Drama techniques and approaches are often featured within good and outstanding teaching
THIS COURSE WILL:
• significantly increase your Drama subject knowledge, confidence and expertise
• improve, develop and hone your teaching skills
• enable you to experience and then use Drama in English and across the new primary curriculum
• offer you enjoyable, collaborative, unique and memorable learning experiences
WHO SHOULD ATTEND?
This course is open to teachers in all types and phases of school, teaching assistants, theatre educators and youth workers or any other professional interested in using Drama well in their work.
This cross-phase course totals 24 hours. The sessions are mainly fortnightly (4.30 – 7.30pm), with one Saturday (9.30 – 3.30pm), that will provide a unique, extended drama experience.
Location
Book Now
Course name:
Drama for Learning – the longer, cross-phase drama course (6 sessions)
Ref. Number:
n/a
Date:
Wed, 24th September, 2014
Time:
4:30 pm - 7:30 pm
Location:
Lionwood Junior School, Norwich
Price:
£0.00

Please ensure you add all delegate names in the 'Delegate Name(s)' field below. We would appreciate if you can also check you have correctly entered all address fields.

Bookings are closed for this event.
Presenter(s)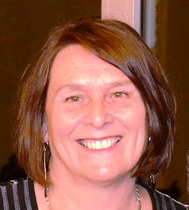 Patrice Baldwin
Patrice Baldwin is an international 'Drama for Learning' specialist. She is Chair of National Drama and Past President of the International Drama Theatre and Education Association (IDEA), as well as author of several significant drama teaching books. Patrice was a Primary Headteacher, LA Arts Adviser, School Improvement Partner and Ofsted inspector. She was Sir Jim Rose's editorial expert for Drama. Patrice now runs her own CPD business.

Rob John
Rob John is a theatre director and playwright. He was a secondary Drama teacher and then, Vice Principal of Paston College. He has written many plays for youth theatre, including "Living With Lady Macbeth" and "The Spaceman". He is a scriptwriter for BBC Schools Radio and has written several afternoon plays for Radio 4. Rob is also an accomplished musician.