'Hands on' with the new Primary Computing Curriculum
Date
Fri, 7th November, 2014
Time
9:30 am - 3:30 pm
Location
Sprowston Manor, Norwich
Ref. Number
PB/1415/Com/008
Price
£0.00
Description
'Hands-on' with the new Primary Computing curriculum.
With the new computing curriculum:
• What are the opportunities for creativity?
• How can we use real and relevant contexts for the children?
• How can we develop literacy and numeracy?
In this hands-on, practical course, we will look at a number of teaching strategies to engage children in computing.
The course will:
• outline the changes to the primary computing curriculum
• help to plan and deliver continuity and progression across key stages 1 and 2, preparing for key stage 3.
• give practical examples of activities which can be carried out away from the computer, to teach important concepts
• use MakeyMakey tools to create exciting technology projects
• introduce app creation software
• offer ideas to establish a coherent and balanced curriculum
Location
Book Now
Course name:
'Hands on' with the new Primary Computing Curriculum
Ref. Number:
PB/1415/Com/008
Date:
Fri, 7th November, 2014
Time:
9:30 am - 3:30 pm
Location:
Sprowston Manor, Norwich
Price:
£0.00

Please ensure you add all delegate names in the 'Delegate Name(s)' field below. We would appreciate if you can also check you have correctly entered all address fields.

Bookings are closed for this event.
Presenter(s)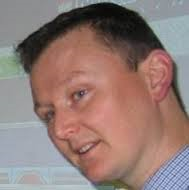 Dr Steve Bunce
Dr Steve Bunce is an experienced teacher and has taught in primary, middle and secondary schools and covered many roles including ICT co-ordinator, head of year and senior leader. For the Open University, he has advised schools across the UK on their use of technology. As a part-time lecturer at Durham University, he has shared learning experiences with the undergraduate teachers.
Developing teaching and learning in schools is the focus of Steve's work and he now advises teachers in computing and using iPads to impact upon learning. To develop enquiry in the classroom, Steve uses video games, Minecraft and robots, to enthuse his students.