BE THE BEST: Refresh and update your skills as a Teaching Assistant in literacy lessons
Date
Wed, 18th May, 2016
Time
9:30 am - 3:30 pm
Location
Lionwood Junior School, Norwich
Ref. Number
PB/1516/En/94
Price
£0.00
Description
This course is designed to update and upgrade your skills when you support literacy in the classroom. It is full of practical activities, sound advice and down-to-earth explanations. You will get to grips with the essentials of the new grammar and benefit from the most recent research into reading, writing and spelling. The emphasis throughout is on ways of using this knowledge to support children in everyday situations.
Be a great reading coach
• How to help children to choose the right book
• Learn from the way good readers read.
• What is going wrong for poor readers and how can we help them?
• Solutions for different kinds of reader
Be a great writing coach
• Learn from the way good writers write
• Why is writing harder than reading?
• How to support writers as they write
• Support for different kinds of writer – the slow starters, the reckless writers, the stuck-for-ideas writers, etc.
Brush up your grammar
• What's new about Word Classes?
• Some changes in terminology
• How can you get pupils to use full stops correctly?
• Recognising different types of sentence
• The really hard stuff: understanding the new sentence grammar such as co-ordination and subordination.
How to help children to learn spellings
• All about the NC spelling list
• How to learn a spelling
• How to draw attention to spelling errors
£160 for 1 place, £300 for 2 places
Location
Book Now
Course name:
BE THE BEST: Refresh and update your skills as a Teaching Assistant in literacy lessons
Ref. Number:
PB/1516/En/94
Date:
Wed, 18th May, 2016
Time:
9:30 am - 3:30 pm
Location:
Lionwood Junior School, Norwich
Price:
£0.00

Please ensure you add all delegate names in the 'Delegate Name(s)' field below. We would appreciate if you can also check you have correctly entered all address fields.

Bookings are closed for this event.
Presenter(s)
Sue Hackman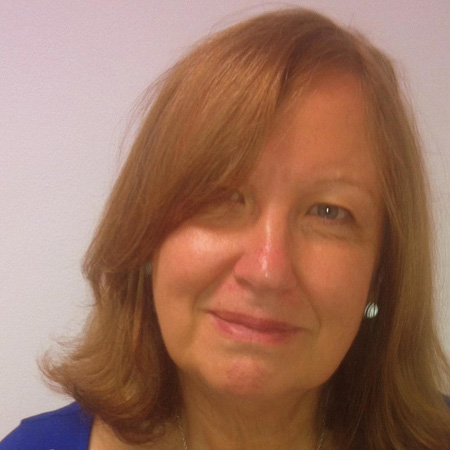 Recently retired Chief Adviser on School Standards, Department for Education
Sue has been Chief Adviser on School Standards at the DfE for seven years and led the government's work on pedagogy, deprivation, disadvantaged groups, the core subjects, assessment, accountability and school improvement.
Sue has worked at every level of the education system as a teacher, trainer, inspector and director of the last government's National Strategies.
Sue is also well known for her classroom publications for spelling, grammar, reading, English literature, literary theory, writing and special needs. The TES describes Sue as a mix of "inspirational delivery combined with common sense practicality.