ARTS in the new primary national curriculum : Reviewing, developing & planning your provision
Date
Tue, 24th February, 2015
Time
9:30 am - 3:30 pm
Location
Lionwood Junior School, Norwich
Ref. Number
PB/1415/Arts/027
Price
£0.00
Description
ABOUT THE COURSE
The new primary national curriculum programmes of study for Art and Design and for Music contain significant shifts in aims, content, emphasis and expectation. Drama within English and Dance within PE, also have significantly changed in terms of positioning, content and expectation.
The Cultural Learning agenda, the development of music hubs, the Artsmark and Arts Awards, are all national initiatives that schools would benefit from knowing about.
This course will help participants to:
· Gain greater knowledge and understanding of the arts in the new national curriculum
· Start or continue, an arts 'Re-visioning' and 'Re-view' process
· Move forward with auditing the level and quality of their school's current arts provision
· Identify key priorities to inform arts development planning and 'next steps'
· Find out more about national and local initiatives that could contribute to their future arts provision
· Consider local artists and arts partnership possibilities and good practice models
· Find out about local, online and arts subject association curriculum and assessment resources and publications
Also: What place Music?
· Remind ourselves why Music
· What does music look like in school – where might we find it?
· How do we know if it's any good?
· What are the key points about assessment / progression in music?
· Where can you go if you need some music support / input?
Plus a short presentation by the Norfolk & Norwich Festival Bridge Organisation
You can also book a half day, Arts Audit visit for your school for £250
£130 for 1 place, £240 for 2 places
Location
Book Now
Course name:
ARTS in the new primary national curriculum : Reviewing, developing & planning your provision
Ref. Number:
PB/1415/Arts/027
Date:
Tue, 24th February, 2015
Time:
9:30 am - 3:30 pm
Location:
Lionwood Junior School, Norwich
Price:
£0.00

Please ensure you add all delegate names in the 'Delegate Name(s)' field below. We would appreciate if you can also check you have correctly entered all address fields.

Bookings are closed for this event.
Presenter(s)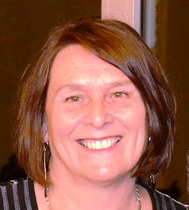 Patrice Baldwin
Patrice Baldwin is Chair of National Drama and Past President of the International Drama Theatre and Education Association (IDEA). Patrice was a primary headteacher, School Improvement Professional, LA Adviser for Arts Development and Improvement and an Ofsted inspector. She was Sir Jim Rose's editorial curriculum expert for Drama (within 'Understanding the Arts') and was a BBC Education drama consultant and scriptwriter for several years. She is author of several drama in education publications.
Maureen Hanke
Maureen Hanke is co-author of Music Express;. She delivers Music Education workshops throughout the country. Formerly Head of Continuing Education and Music Education at Trinity college of Music, Maureen currently leads the Norfolk Music Service and Music Education Hub. She works with Guildhall School of Music & Drama and has established a Saturday Centre for Young Musicians. Maureen is a fellow of the Royal Society of Arts, a member of Music Mark and ISM.