Art, Craft and Design: Making Connections
Date
Mon, 17th November, 2014
Time
9:30 am - 3:30 pm
Location
Norwich Castle, Norwich
Ref. Number
PB/1415/Art/010
Price
£0.00
Description
ABOUT THE COURSE
The new primary curriculum for Art and Design, states that learners should 'know about, 'great artists, craft makers, designers and architects'.
Participants will be introduced to ways of identifying key players in art history, from the ancient to the contemporary. They will explore how these great artists, can be used to create opportunities in Art, Craft and Design for pupils to make real and meaningful links with their own creative work and how to use them to engage young people in generating ideas and thinking as well as making.
Moving beyond the limited 'canon of artists' often used in primary schools, participants will learn and consider, how contemporary art can be used to create opportunities in Art, Craft and Design with a focus on social, moral, and cultural issues.
This will be a highly informative, enjoyable and lively day, with many practical activities, including the "What is Art?" game, (devised by Susan), group discussion, peer-sharing and networking. Many of the activities can be used in the classroom, on the very next day!
£130 for 1 place, £240 for 2 places
Location
Book Now
Course name:
Art, Craft and Design: Making Connections
Ref. Number:
PB/1415/Art/010
Date:
Mon, 17th November, 2014
Time:
9:30 am - 3:30 pm
Location:
Norwich Castle, Norwich
Price:
£0.00

Please ensure you add all delegate names in the 'Delegate Name(s)' field below. We would appreciate if you can also check you have correctly entered all address fields.

Bookings are closed for this event.
Presenter(s)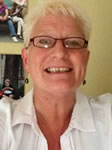 Susan M Coles
Susan M Coles is President of the National Society for Education in Art and Design (NSEAD), a consultant and artist. She is on several national advisory panels and secretariat to the All Party Parliamentary Group on Art, Craft, Design Education.
Susan trained as a secondary school art specialist and has many years of experience working with primary and EYFS in art, craft and design.
Susan leads Art courses in the north of England and Channel Islands and facilitates teacher network sessions at the Baltic Centre for Contemporary Art, for EYFS and Primary art leaders.